Chief Executive Officer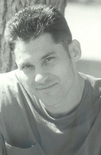 Josh Pasmore is a visionary entrepreneur and muse. Josh solves problems at the core level with a focus on systems and creation models. Creator of GreenEarthVision, Josh has been involved with projects such as the HumanCar, pumicecrete development, and coop community creation. He excels at fundraising, goal setting and public speaking. Josh brings seven years of project management and development to the GreenEarthCity team.
---
Executive Director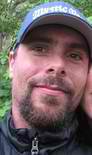 Forest Berg is a visionary, teacher and life coach. Expert in group facilitation and environmental research. With a B.S in Natural Resources. Forest has been involved the environmental field for twenty years. He has worked for governmental agencies such as the Forest Service, Oregon Parks and Recreation, and National Park Service, along with non-profit groups such as the P.I.R.G, Sierra Club, and Northwest Ecosystem Alliance. Familiar with LEED, Green Globes and Breeam systems Forest is working on developing a platform for GEC that goes much farther then them. "It is time to integrate existing and new technologies to create a now that is in harmony with our planet."
---
Architects

Rachel Preston Prinz is an architecturalist and storyteller who works to
preserve and celebrate our great building traditions, and translates
architecture into something people can use to improve their lives TODAY. A
recognized visionary with nearly 20 years experience in fusing
architectural design and sustainability, Rachel is a passionate advocate of
using ultra-sustainable no-tech vernacularly-inspired design as a baseline
to create a new model of home and civilization that feeds the community and
the soul of the inhabitants. She runs a bio-climatic based design practice
called Archinia as well as a non-profit arm of the practice called Built
for Life that gives all the knowledge and research they collect away, to
help make architecture work for the People. Currently Rachel is available only for presentations.
---

Paul Downton

architect • writer • urban evolutionary
​Ecopolis • Ecocity World • Ecocity Design Institute
"Paul is one of the icons of sustainable development in Australia… an early leader in regenerative and restorative architecture and a driver of the international eco-cities movement."
Prof Janis Birkeland
I am one of a handful of people, along with Richard Register, who have contributed to the gestation and growth of the ecocity movement for over three decades. At this pivotal time of rapid ecological, climatic and cultural change, I continue to see the development of ecocities as a global imperative and an evolutionary adventure.
I cut through the often confusing tangle of ideas that borrow or purloin the label 'ecocity', and pull the strands together to show how making ecocities, empowering community, resisting ecological collapse and fighting climate change are inherently and necessarily connected. A compelling public speaker, I have delivered major presentations on every continent except Antarctica.
I have two architectural degrees from the Welsh School of Architecture and a doctorate in Environmental Studies from the University of Adelaide on the design, development and maintenance of ecological cities. Much of my original ecocity research and theory (with case studies) is collected in my book 'Ecopolis – Architecture and Cities for a Changing Climate' (Springer Press 2009).
I am a moderately influential writer and was editor and a key author of the 'Your Home Technical Manual' Australia's leading publication on domestic sustainable design, published by the Australian Federal Government. The best of my current writing can be found on TheNatureofCities.com blog site.
I have many years of experience in both practice and academia and my track record includes:
​• Co-convening the 'Second International EcoCity Conference' in 1992 for Urban Ecology Australia.
• Co-initiating and designing 'Christie Walk', a community-driven housing project that has been recognised internationally (notably in the USA and China) as a pioneering exemplar of inner-city, medium-density ecological development, which has received awards from the UK, Australia, Japan, and Iran.
---
Get involved with GreenEarthCity

Tell us how you would like to get involved and contribute to Green Earth City. We are looking for people to make GEC happen. Please take the Poll too !
Email: INFO@greenearthcity.org